Tuition fees
Tuition fees
Paid proportionally to your income: if you submit the required documentation you will pay a number of tuition fees proportional to your income. As an international student you also have the option to ask for a flat rate: depending on the country of residence you have access to a flat rate for your tuition fee. For more information please check our webpage.
Scholarships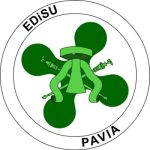 Every enrolled or prospective student may apply for a scholarship from EDiSU, our agency. Scholarships are a mix of cash money, one free meal per day and accommodation, depending on what you apply to. Please note that you may apply for a scholarship even if you are not enrolled yet but the actual scholarship will be awarded later during the academic year. You may not have access to the scholarship for several months so you have to have some financial resources to start with.
Scholarships are awarded checking two main factors: income and academic results. As for the academic results, first-year students' scholarships are only issued when students gain the required number of credits during their first year at UNIPV.
More information on the EDiSU website.
"Carta Ateneo +"
Carta Ateneo + is the new UNIPV student identification card. The card is issued free of charge by the Banca Popolare di Sondrio, the official UNIPV bank.
Students may request to add to their card a list of banking services and the account connected to it will be used by UNIPV for refunds, scholarships and payment. The card may be used as contactless and it will provide many more services in the future.
Students will receive an e-mail where they can book an appointment to get the card in one of the following offices:
PAVIA: Administrative Office Via Sant'Agostino 1: from Monday to Friday 8:30 – 12:30 / 13:30 – 16:30
PAVIA: Administrative Office Via Ferrata 5 (sportello numero 5): Mondays, Tuesdays, Wednesday 9:00 – 12:30 / 13:30 – 16:00; Thursdays and Fridays: 9:00 – 12:30
CREMONA: succursale BPS di Cremona, Via Dante 149/A
VIGEVANO: filiale BPS di Vigevano – Piazza IV Novembre 8
VOGHERA: filiale BPS di Voghera – Via Emilia 70
The card can be picked up only by appointment.
Further instructions will be sent for junior and senior students.
Bus card "UNIPASS"
Every enrolled student may apply to a bus card with a special student yearly fee. More information here. 
Accommodation
UNIPV is renewed for its halls of residence. There are 11 halls of residences whose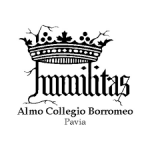 access is managed by EDiSU and they provide accommodation and several services to students. Accommodation fees may be paid as part of your scholarship or personally by the student. There are also 4 more halls of residence but there is a different students selection for each college.